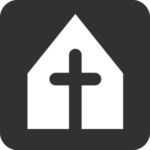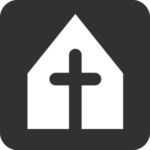 Church of 'Madonna della Luce'. Serafino Siepi, a Perugian historian, narrates that on September 12, 1512, some young craftsmen playing cards […], one of them uttered a horrible blasphemy and at that moment the Imagine above, which was a little far away, prodigiously closed his eyes and so kept them for four continuous days, from September 12 to 16. The multitude that visited her was immense […]. On April 17, 1513, from the middle of the street where the image stood, it was transferred there, changing the name of Madonna di San Luca in Madonna della Luce in memory of the prodigy. A small graceful temple is built by the will of the people at the bottom of Via dei Priori, next to Porta Trasimena, with the griffin, emblem of Perugia, carved into the corner pillars to remember the financial contribution of the Municipality. The decoration of the small dome was entrusted in 1532 to Giovan Battista Caporali.
INVOCATION TO OUR LADY OF LIGHT
In your light we see the Light, O Virgin Mary,
here honored for centuries as the vigilant sentinel of the city,
made even more maternal and affectionate by the offenses of the careless,
who in distant times brought injury to your name.
Turn the heart and the gaze of those who, in their difficulties,
invoke yourname as an anchor of salvation.
When we are clothed in your light of grace
we will see more clearly the plans of God,
and his will for our restless time.
Please shed light on our path, O Mother,
and help us to distinguish well between good and evil,
and to always choose what benefits our life.
Please allow us to honor your son and our Lord Jesus,
here honored with permanent Eucharistic Adoration,
with a coherent and holy Christian life,
open to the sufferings of so many sorrows of hearts that seek to please God,
o clement, o pious, o sweet Virgin Mary.
†GIUSEPPE
Archbishop of Perugia–Città della Pieve
(June 2004)
Tiberius of Assisi, Madonna and Child among Saints Francis and Louis (16th century) in the  Renaissance Church of Our Lady of Light – Perugia (1513). Inscriptions: NUBES DIEI SEMPER IN LUCE FLECTE OCULOS VIRGO MISERI PALLANTIAS ORBIS INCIPET CAPTUS LUCE VIDERE DIEM (Cloud of the day always in the light (cf. SAL 77.14). Virgin, dawn of the world, soften the eyes of the unfortunate: conquered by light, he will begin to see the day.